DFJ Class, Workshop and Event Registration with PayPal
Click on the drop-down menu to register.
Note: Please register for classes as a "lead" (initiates the moves) or "follow" (follows the moves the lead initiates). We may limit registration of one or the other to ensure a balance of leads and follows.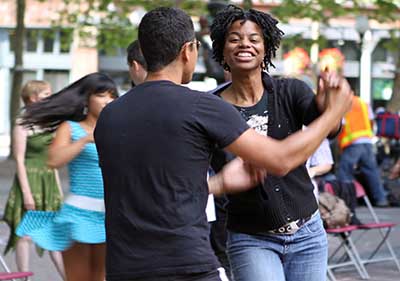 To support the summer dancing extravaganza that is Dancing Til Dusk, go to Donations on the Dancing til Dusk home page.