July Bands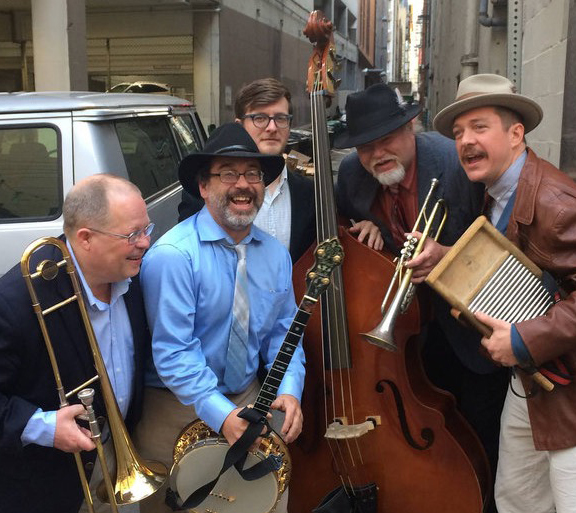 ---
Tuesday, July 10th
Washboard Cutups | Swinging Jazz
6–9:30pm in Hing Hay Park
Washboard Cutups is the band you would have heard in the back room of a speakeasy during Prohibition. Percussionist and singer Mike Daugherty (Yes Yes Boys, Blue 4 Trio, Gigantor, Black Crabs) has formed the hottest new band in the Northwest to play blues, stomps, rags, and early jazz for your listening and dancing pleasure. washboardcutups.com
Beginning East Coast Swing lesson with Guy Caridi and Nancy Fry / nwdance.net savoyswing.org
Guy Caridi has been dancing since 1988, performing and choreographing since 1991, and teaching since 1993. He is a founding member of Seattle's Savoy Swing Club and with his dance partner, Nancy Fry, the first couple from the Pacific Northwest to teach Lindy Hop and Balboa. He has taught and performed internationally and is well known for his respectful, sensitive and humorous teaching style. Guy has been artistic director of the Savoy Swing Club Performance Troupe for over fourteen years, creating eye-popping choreographies seen and enjoyed by thousands of dancers and not-yet dancers alike. In 1999, Guy and Nancy took home trophies in the Lindy Hop and Team divisions at the U.S. Open Swing Dance Championships in Southern California. In total, four of five routines choreographed by Guy were place-winners.
Nancy Fry discovered her passion for dance in 1981 and has been dancing ever since. Over the years she has participated in a large variety of partner dances, and enjoys it all. Nancy's joy on the dance floor is in connecting with her partner, and she believes that this connection is where the magic in partner dancing is to be found. Nancy began teaching swing and waltz with Northwest Dance in 2004, and is happy to be part of this great team. Her teaching focus concerns that special connection between partners, in helping her students develop the ability to communicate and move together — to lead and follow — while having fun.
Thursday, July 12th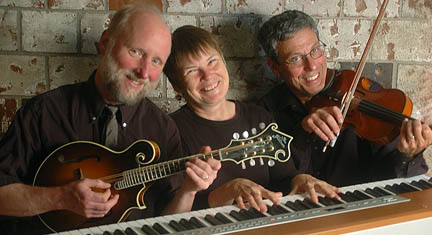 ---
KGB | Waltz and more!
6–9:30pm in Occidental Park
No security clearances are required to enjoy Seattle's KGB. With fiddle, mandolin, guitar and piano, KGB creates subversive music lulling the unwary with traditional New England Contra dance tunes, then jumping off into Balkan modalities, Tango riffs and bluesy jigs. KGB's extraordinary waltzes captivate dancers song after song, each melody more delightful and exquisite than the last. www.kgbmole.com
Beginning Waltz lesson by Lilli Ann and Claire Carey / danceforjoy.biz
Lilli Ann Carey began partner dancing with Living Traditions/Northwest Dance Network in the 1990's, where the draw of instruction, music, dance and community made her a complete convert. She loves to dance almost anything, but focuses her teaching on Waltz, Swing variations, Zydeco, Polka, Foxtrot, One-Step/Blues, Fusion and a few vintage dance forms. Lilli Ann promotes dance through classes, workshops and events through her company, Dance for Joy! She also coordinates the highly successful Dancing 'til Dusk program for Seattle Parks and Recreation during the summer, which attracts hundreds of dancers (and soon to be dancers) each night. Lilli Ann has taught in Vancouver BC, Juneau, Alaska, D.C., Baltimore, Atlanta, in the Bay area and in Portland. Her creativity, love of the connected and playful dance and innovation has brought her recognition and an ongoing and excited student base.
Claire Carey started learning East Coast swing at age 7, and quickly realized dance was a place she could be totally herself. Soon the repertoire included waltz, zydeco, blues, Lindy Hop, foxtrot, and nightclub two-step. At age 15, Claire started teaching with her mom, Lilli Ann Carey, and the duo became known for fun and creativity. While partner dancing was always a hobby, and teaching quickly became a passion, Claire didn't become obsessed until she began learning West Coast swing. Claire is very thankful to have had the opportunity to train with top level professionals in West Coast such as Jordan & Tatiana, Sean & Courtney, John & Alyssa, Robert Royston, Jim Minty, and her coach of many years, Katie Schneider. Her hard work has paid off with multiple first and second placements, and currently competes at the Advanced level. Although Claire is a technician through and through, her abundant joy and idiosyncratic nature are always in play.
Tuesday, July 17th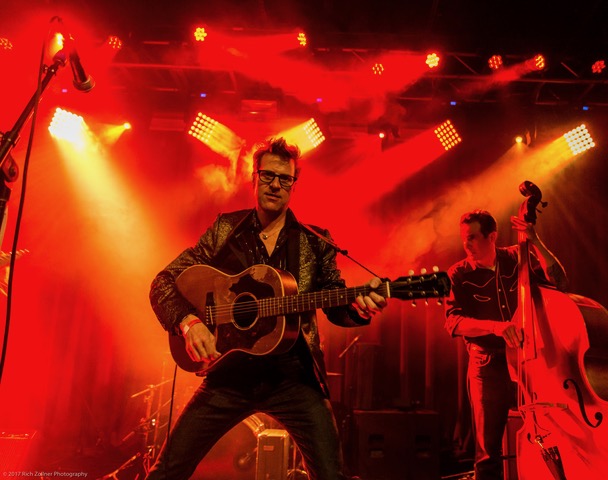 ---
"The Billy Joe Show" | Honky Tonk/Swing
6–9:30pm in Westlake Park
Billy Joe Huels, leader and trumpeter of the established band The Dusty 45s, has inspired and fired up crowds for over two decades from coast to coast. Beginning in 2016, when not on tour, Huels created a weekly gig in various juke joints throughout Seattle called, "The Wednesday Night Club." He joined forces with guitarist and singer Rod Cook, upright bass player Robin Cady and drummer Kohen Burrill to form "The Billy Joe Show."
The Billy Joe show brings a dynamic sound and vintage style to the stage. They champion the foundations of American roots music, honky tonk, jump blues and rock and roll. The band belts out and delivers signature Dusty 45s tunes while mixing in classic and obscure covers ranging from Buddy Holly to Hank Williams and Louis Armstrong.
Beginning Swing dance lesson by Sean Donovan | GatorBoyProductions.com
Sean Donovan combines passion for music and dance with his great love of teaching to provide joyful, exciting dance classes for all skill levels. Positive and playful, Sean is a creative and highly effective communicator, with intuitive movement awareness and a focus on the vital power of dance to delight and transform us. A professional instructor and DJ since 1999, Sean teaches partner dance nationally as well as year-round in Seattle, and has been on faculty with Northwest Dance Network, nwdance.net, since 2004. In addition to Swing (his first love) and Zydeco (a profound connection prompting numerous expeditions to Louisiana and Texas), Sean revels in teaching Blues, Waltz, Whiskey River Jitterbug, Country Two-step, Cha Cha Cha and more. A professional DJ as well, Sean produces dances, provides music for special events and can be heard hosting live radio on KBCS 91.3 FM. Contact Sean about private or group lessons.
Thursday, July 19th
Casey MacGill Trio | Swing
6–9:30pm in Occidental Park
Nobody swings like Casey MacGill! Think Nat "King" Cole meets the Mills Brothers. Fats Waller meets Fats Domino. Slim Galliard meets Fred Astaire. It is American music of the roaring past and righteous present, woven into a seamless, beautiful whole. At the core of Casey's sound are his band's sometimes sweet, sometimes rough-hewn three-part harmony vocals and a piano-ukulele-bass-and-drums rhythm section that swings in a variety of textures. caseymacgill.com
Beginning East Coast Swing lesson with instructor Daniel Newsome | The Home of Happy Feet
Daniel Newsome has been a professional teacher, performer, dj, historian and avid social dancer since 1996. He is considered a preservationist and an innovator in Lindy Hop, Aerial Dance, Blues, Balboa, Shag, Tap and more. Daniel learned from many teachers of both the modern and original swing era to become a fixture in the national competitive scene. He has won at major national competitions such as the Ultimate Lindy Hop Showdown, Midwest Lindy Fest, Reno Dance Sensation, National Jitterbug Championships and the Rhythmic Arts Festival. His clear coaching style puts him in front of thousands of students every year.
Tuesday, July 24th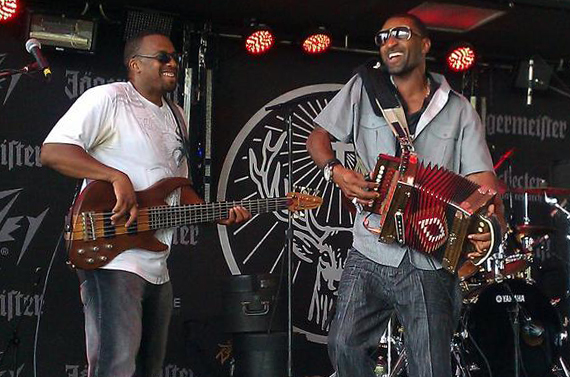 ---
Curley Taylor & Zydeco Trouble | Zydeco from Louisiana
6–9:30pm in Westlake Park
Straight outta Southwest Louisiana, the heart of Creole country, Curley Taylor and his band, Zydeco Trouble, bring that joyful, alternately hard-driving and bluesy zydeco rhythm that keeps audiences dancing – and always leaves them shouting for more. Curley's smooth, soulful vocals and the band's monster grooves will have you on your feet and shakin' to the beat all night long. curleytaylor.com
Beginning Zydeco dance lesson by Sean Donovan | GatorBoyProductions.com
A professional instructor and DJ since 1999, Sean revels in teaching Blues, Waltz, Whiskey River Jitterbug, Country Two-step, Cha Cha Cha and more. Sean produces dances, provides music for special events and can be heard hosting live radio on KBCS 91.3 FM. Contact Sean about private or group lessons.
Thursday, July 26th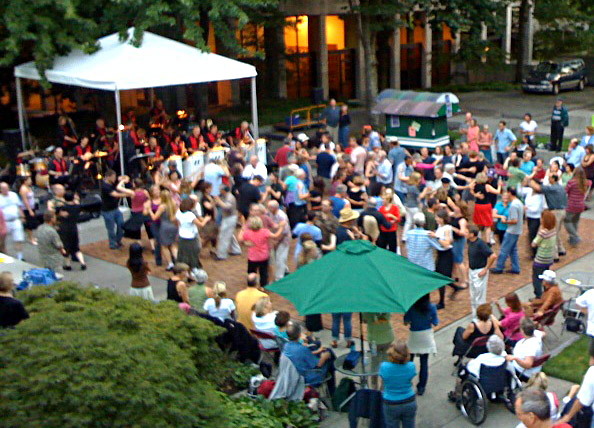 ---
Portage Bay Big Band | Big Band Swing
6–9:30pm in Freeway Park
Portage Bay Big Band is one of the most consistent and popular Big Band Swing bands in the Northwest. They deliver a sound fully encompassing the hot vitality of the Swing years and show the crowd, young and old, a really great time. portagebaybigband.com
Beginning East Coast Swing lesson with Mark Kihara / Swing Jam Productions and CenturyBallroom.com
Mark Kihara is well known for bringing incredible passion and enthusiasm to his dancing and instruction. Mark shares his joy for swing dancing on the social dance floor, the performance stage, and in all of his classes. Never passive, always energetic, Mark loves swing dancing!
Tuesday, July 31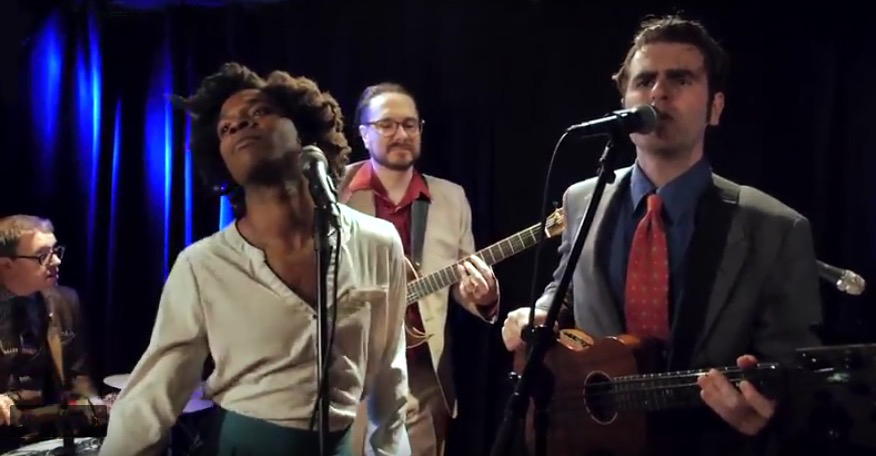 ---
Birch Pereira & the Gin Joints | Americana Rock 'n Roll Revival
6–9:30pm in Westlake Park
Borne of a profound love for the early years of swing, Americana, and rock 'n' roll, Birch Pereira & the Gin Joints transport you to the rollicking good times of speakeasies, honky-tonks, and roadhouses. The band, with upright bassist and exceptional vocalist Birch Pereira at its center, features skilled and versatile musicians who share the love of – and put a super fresh and highly danceable spin on – the American song traditions. theginjointsband.com
Beginning Swing lesson with Kevin Buster / seattleswingdancesociety
Kevin Buster has been dancing for over 13 years. He has studied with original master Savoy swing dancers like Frank Manning, Norma Miller, Sugar Sullivan and Dawn Hampton and also with master swing dancer Lennart Westerlund (leader of the Rhythm Hotshots and Harlem Hotshots). Also a tap dancer, Kevin has been studying the relationship of Swing, Tap, and African dancing; his study has taken him to Guinea West Africa to learn from Grand Master Sorell and Youssouf Kombassa both of Les Ballets Africains.
Kevin is also a saxophone, flute, and clarinetist and plays swing, blues, and jazz music with various local bands including his own, Kevin Buster's Lunch Money. Kevin's strong musicality, patience and improvisational ability ensure fun and exciting classes for all dancers regardless of ability.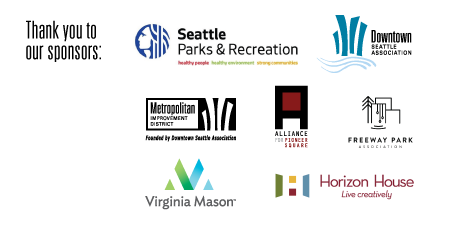 Organized by

Help support Dancing til Dusk!
You can support these fun Dancing til Dusk events:
To contribute to Dancing til Dusk, donate here: