It is our joy to teach dance creatively and playfully so our students come to know the sheer joy, laughter and fun of dancing together. (Besides, dancing makes you smarter.) Dance for Joy! gives dance lessons in Waltz, Swing, and Blues. We are committed to bringing the delight of partner dance to Seattle through group dance classes, private dance lessons, dance workshops and dance events. Come play with us!
Latest Events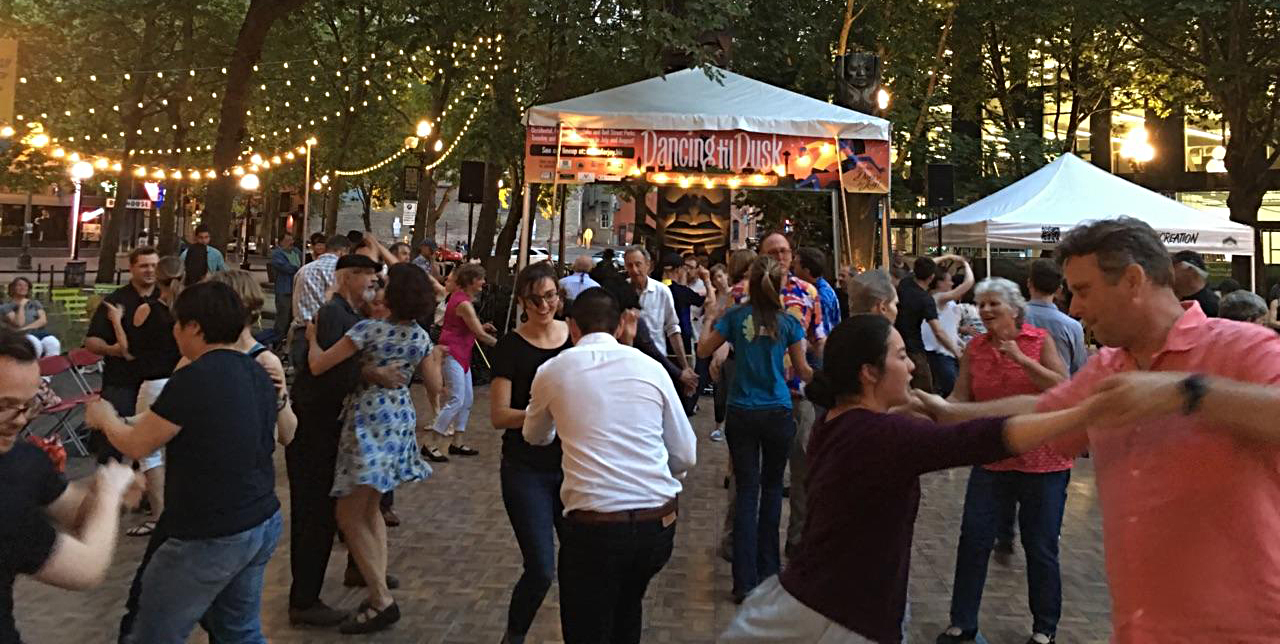 14 joyous summer nights of dancing to live bands in downtown Seattle public parks in July and August. We hope to see you dancing in the parks again this summer!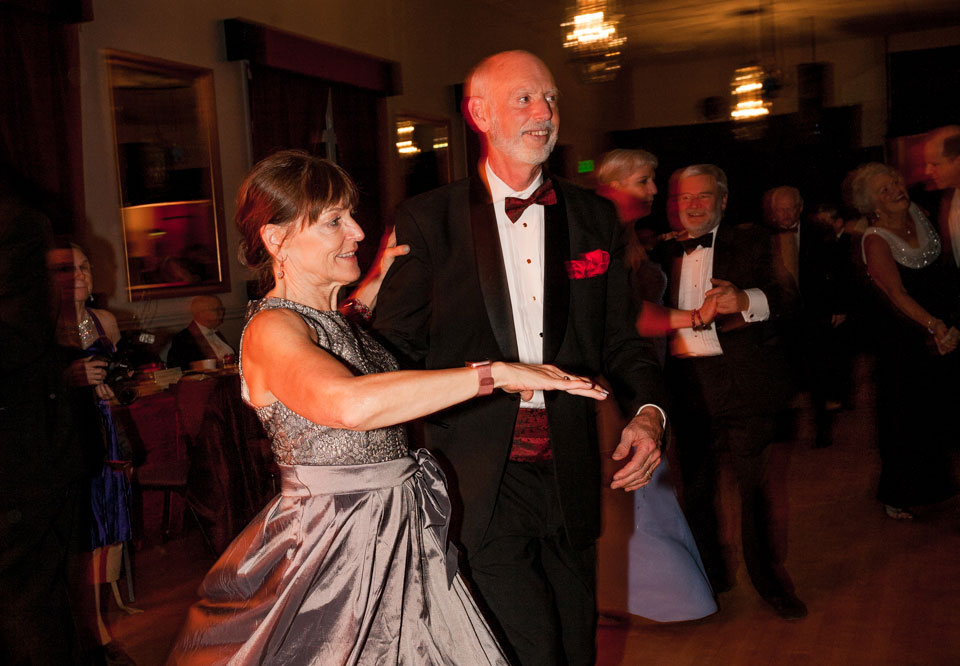 This year's Glittering Christmas Ball will be Saturday, December 1st! We look forward to seeing you there!
---
Like Us?
Click on the Dance for Joy! Facebook "Like" icon in the left side of this page and you can like us even more!
Go to and subscribe to our video channel at Lilli Ann Carey on YouTube to keep up-to-date on our dance instruction videos!

For more information on classes and events, contact Lilli Ann at lilli@att.net.
Testimonials
"This is my second Swing I and I'm taking Swing 2 right after. TIRED after 2 hours but I love it. I plan on taking Waltz next. You are a great organization, and wonderful teachers! I have a couple friends taking Swing I with me this time, both have taken other classes, and both think you are so much better than their previous experiences. I'm very glad I found you!" —Susan Larson
"Dear Lilli Ann, we are both enjoying the classes. We have taken a few other dance classes in past years, and we appreciate the things we have received in our other classes, but there is no doubt in our minds that your classes are the best organized, best taught and most enjoyable we have experienced. Thanks." —Scott Henrickson
"Lilli Ann and Claire are an enthusiastic and professional team. Their workshops have something for everybody — a clear introduction to the basics for the beginners, while at the same time challenging the more advanced dancers. Cross-step Waltz is a gorgeous dance, and they do a fabulous job of teaching it."—Marion Newvelant, Random Waltz, Portland, OR