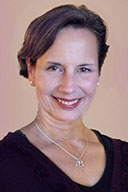 Lilli Ann Carey / Owner-Instructor
Lilli Ann Carey began partner dancing with Living Traditions in the 1990's and then went on to teach for them for several years before leaving to start her own company, Dance for Joy! Lilli Ann loves to dance almost anything, but focuses her teaching on Waltz, West and East Coast Swing, Zydeco, Foxtrot, One-Step, Blues, Fusion and a few vintage dance forms.
Lilli Ann promotes dance through classes, workshops and events through her company, Dance for Joy! and is excited to return to NWDance this fall! She is known for producing larger scale events including the An Evening in Vienna Viennese Ball and also coordinates the highly successful Dancing 'til Dusk program for Seattle Parks and Recreation. Lilli Ann has taught in St. Petersburg, Russia; Vancouver, BC; Juneau, Alaska; Washington, D.C.; Baltimore, Atlanta, in the Bay area and in Portland.
Her creativity, love of the connected and playful dance and innovation has brought her national recognition and an ongoing and excited student base. You'll often find her teaching with her daughter Claire. You may find her through her website at www.danceforjoy.biz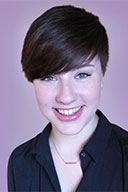 Claire Carey / Instructor
Claire Carey started learning East Coast Swing at age 7, and quickly realized dance was a place she could be totally herself. Now 28, she can be seen out dancing West Coast Swing and teaching for Dance for Joy! Claire also loves to dance Cross Step Waltz, Turning Waltz, Lindy Hop, Nightclub Two-Step, and Salsa. She is passionate about helping anyone who wants to learn and experience the joy of partner dance, whether from the middle in classes, at a turning point in private lessons, or from the sidelines of a dance. Although Claire is a technician through and through, she always brings her abundant joy and idiosyncratic nature to the dance.
Testimonials
"Dear Lilli Ann, thank you, for all of your boundless energy, enthusiasm, and good cheer. You're a dancing version of the energizer bunny!

I first met you at a "Dancing Till Dusk" event a few years ago — your energy struck me right away. When you described your Dance for Joy! classes and events, my first jaded reaction was 'boy, she needs a name with more pizazz or something' ... but after a couple years of basking in the glow of the amazing local dance community, where you always seem to be close to the center, I completely 'get it'!!! (Duh... that's what dancing is all about!)

I think Kathie and I took our first waltz classes with you — because of DTD — wow, did I have two left feet.

Thanks so much for all the love and encouragement you've given to the dance community!" — Peter
"Hi Lilli Ann! I wanted to thank you SO much for the opportunity to help out & attend the Cornucopia Ball. I was in awe of what a wonderful evening it was. Without your vision, passion and love for creating such magic with music & dance, these kinds of events would never be happening. You are a true romantic and you have an exquisite, signature 'touch' that just seems to permeate everything you put your hand to. We are a very blessed to have you as such an integral part of the Seattle dance community.

Again — thank you. It was a beautiful evening! I hope you got a good night's rest!" — Diane Kirkwood
"Hi Lilli Ann, I don't know if you remember me, but I was in your Waltz 2 just this past session and I just wanted to say thank you for having me and my partner in your class. I didn't get a chance to say it at your last class because you had another class starting immediately after us, so I'm saying it now. We had a wonderful time and your classes helped get rid of my fear of dancing. Again, thank you so much for teaching and I can't wait to get back into it!" — Sincerely, Hien and Yue
"Dear Lilli Ann, your light shines ever brighter. Thank you for shining it on me, and all of us in West Seattle — not to mention hundreds of others. :)"

With love, Lisa
"This is my second Swing I and I'm taking Swing 2 right after. TIRED after 2 hours but I love it. I plan on taking Waltz next. You are a great organization, and wonderful teachers! I have a couple friends taking Swing I with me this time, both have taken other classes, and both think you are so much better than their previous experiences. I'm very glad I found you!" —Susan Larson
"Dear Lilli Ann, we are both enjoying the classes. We have taken a few other dance classes in past years, and we appreciate the things we have received in our other classes, but there is no doubt in our minds that your classes are the best organized, best taught and most enjoyable we have experienced. Thanks." —Scott Henrickson
Send your testimonials to Lilli Ann. We love to hear from you!