It is our joy to teach dance creatively and playfully so our students come to know the sheer joy, laughter and fun of dancing together. (Besides, dancing makes you smarter.) Dance for Joy! gives dance lessons in Waltz, Swing, and Blues. We are committed to bringing the delight of partner dance to Seattle through group dance classes, private dance lessons, dance workshops and dance events. So come play with us!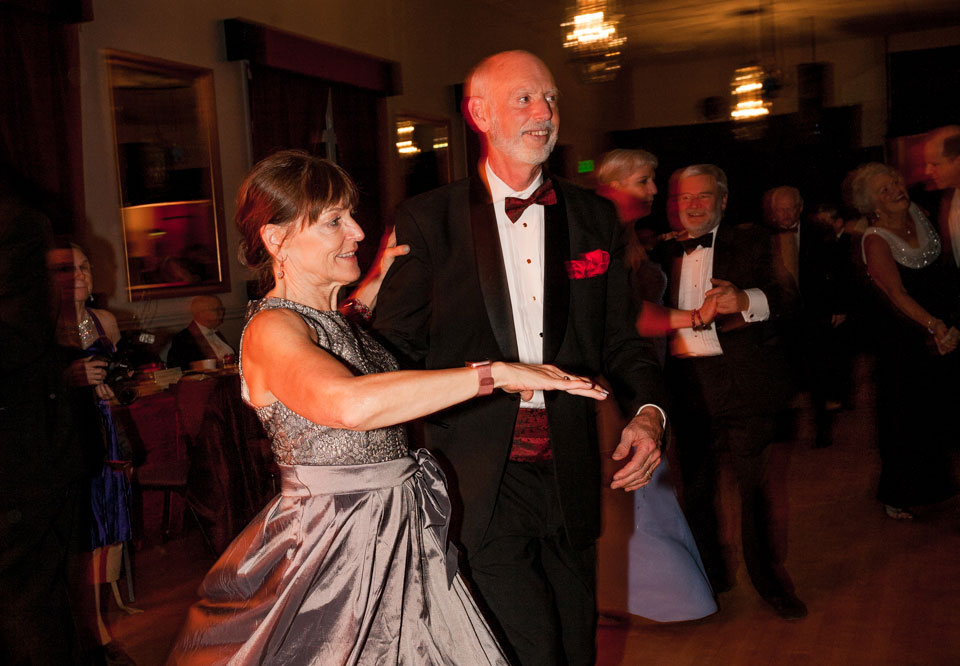 We look forward to seeing you this year! To find out more go to our Glittering Christmas Ball page. You can see photos of last year's Ball by Gail Ann Photography at epnw.phanfare.com.
Fall Workshops and Calsses
Thursday evenings
Swedish Cultural Center, 1920 Dexter Avenue North, Seattle, WA
Register through NWDance
Workshops
November 12th: Intro to Cross-step Waltz — Lilli Ann and Claire Carey
Times and workshop descriptions: Go to our Workshops page
Registration: NW Dance/workshops.
Registration
Glittering Christmas Ball Prep Class
▶

Last Minute, Last Chance Ball Prep workshop
Thursday, November 30th from 6:30-9:30
The Swedish Club, 1920 Dexter North. $30/3-hour workshop
We will cover Waltz, Foxtrot or Swing and One-Step or Polka. Mark your calendars — even if you are not going to the Ball, it will be a chance to add to your repertoire of dances. Go to our Registration Page under Glittering Christmas Ball to register or Email Lilli Ann that you're coming and if you're a lead or follow.
Registration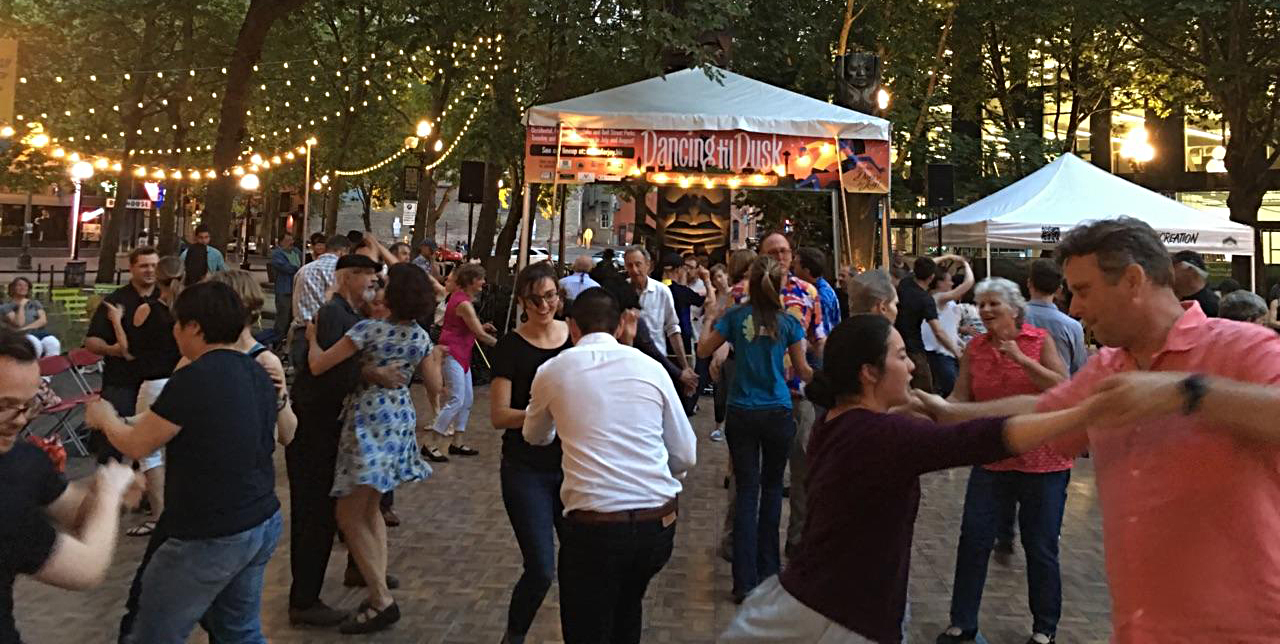 This year we had 13 joyous summer nights of dancing to live bands in downtown Seattle public parks in July and August. We hope you come back and join us next year!
Claire Carey and Max Libbrecht practicing West Coast Swing to the song "Make You Feel My Love" by Adele. (Because of copyright restrictions, you may need to watch this on YouTube.)
Get out and dance!
4th Saturday dances are currently on hiatus. We're looking for a new location, do you have a great idea? If so, please contact lilli@att.net. Thanks!

For more information on classes and events, contact Lilli Ann at lilli@att.net.