It is our joy to teach dance creatively and playfully so our students come to know the sheer joy, laughter and fun of dancing together. (Besides, dancing makes you smarter.) Dance for Joy! gives dance lessons in Waltz, Swing, and Blues. We are committed to bringing the delight of partner dance to Seattle through group dance classes, private dance lessons, dance workshops and dance events. So come play with us!
Summer Workshops
Sunday, June 3rd at the Swedish Club
Taught by Lilli Ann and Claire Carey
Swedish Cultural Center, 1920 Dexter Avenue North, Seattle, WA
1. The Best of Richard Powers and More: Swing and Sokkie
We will take these two hours to review a few of the super cool variations taught by Richard on his last visit.
4-count Swing (Pretty much one-step with Swing moves so easy to use!), a few easy double rock step variations and a little bit of the Oh-So-Fun South African one-step dance Sokkie. This little dance will slide right into the rest of your social dancing!
Know basic swing at an intermediate level and join in the fun!
2. Intermediate/Advanced Shadow Waltz
Shadow Waltz allows the lead and follow to both walk forward and with a quick little foot fudge, so many magical steps are possible!
This workshop is for dancers that have a solid foundation in Waltz. Swoopy stuff, cool arm behind-the-back stuff, hesitations and pivot stuff just for you!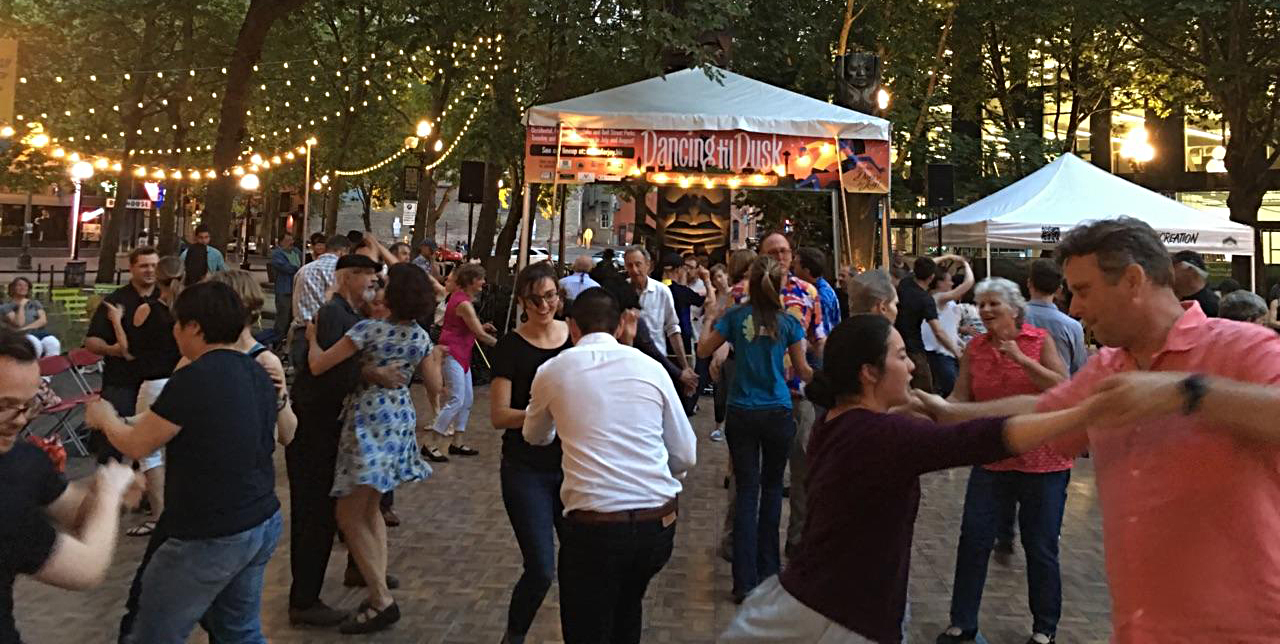 14 joyous summer nights of dancing to live bands in downtown Seattle public parks in July and August. We hope to see you dancing in the parks again this summer!
Claire Carey and Max Libbrecht practicing West Coast Swing to the song "Make You Feel My Love" by Adele. (Because of copyright restrictions, you may need to watch this on YouTube.)
Get out and dance!
4th Saturday dances are currently on hiatus. We're looking for a new location, do you have a great idea? If so, please contact lilli@att.net. Thanks!

For more information on classes and events, contact Lilli Ann at lilli@att.net.