It is our joy to teach dance creatively and playfully so our students come to know the sheer joy, laughter and fun of dancing together. (Besides, dancing makes you smarter.) Dance for Joy! gives dance lessons in Waltz, Swing, and Blues. We are committed to bringing the delight of partner dance to Seattle through group dance classes, private dance lessons, dance workshops and dance events. So come play with us!
Classes
Lilli Ann and Claire Carey demonstrate Turnng Waltz, from their upcoming Rotary Waltz class. For more on events and workshops, or if you'd like us to teach for your group, send Lilli Ann an email!
Wednesdays 8:35-9:45. Class begins promptly at 8:35.
Exit Space Dance, Studio 2, 414 NE 72nd.
Session 1: Cross-step Waltz — Sept 12th – Oct 17th
Session 2: Rotary Waltz — Nov 7th–Dec 12th
Session 3: Cross-step Waltz — Jan 9th–Feb 13th
Session 4: ShadowWaltz /Varsouvienne — Feb 27–Apr 3rd
Session 5: Rotary Waltz/Mazurka — Apr 17th–May 22nd
For more info see our Classes page.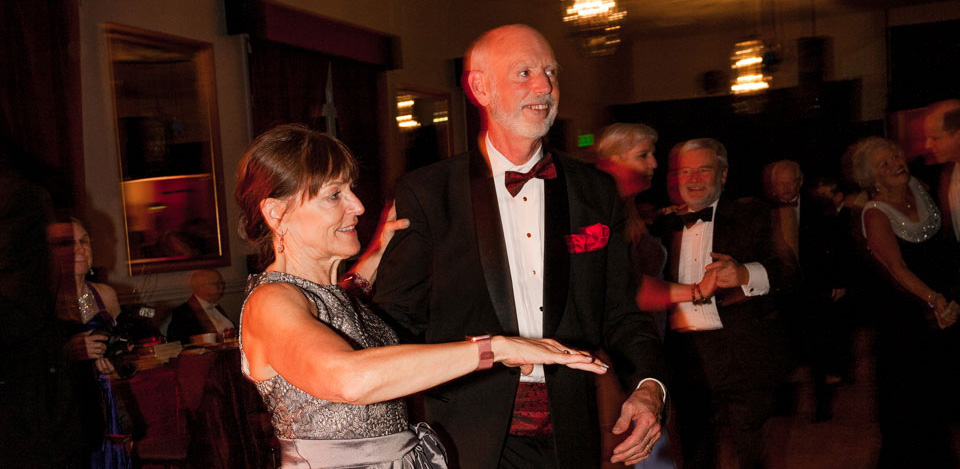 This year's Glittering Christmas Ball will be Saturday, December 1st. Don't wait, this year will sell out; we look forward to seeing you there! For more info, go to our Glittering Christmas Ball page.